WHAT IS "DON'T HOLD BACK" ABOUT?
On September 18th, 2016, Journey Church was launched with the simple mission to help people KNOW GOD, FIND FREEDOM, DISCOVER PURPOSE, & MAKE A DIFFERENCE.
We have been making room for our friends and neighbors ever since. In 2020 we plan to expand our mission by procuring our first permanent facility and launching a second location!
This is an impossible dream. Which means it's just the right size for God to lead, and for us all to leave a legacy.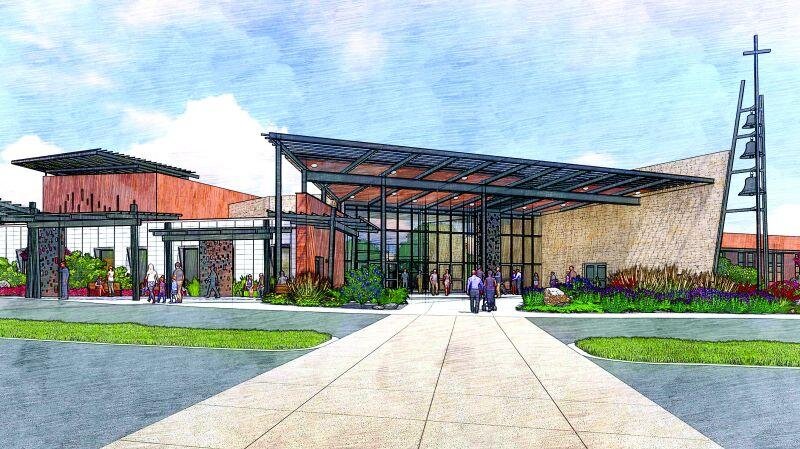 A PERMANENT FACILITY Strengthen our stake
Isaiah 54:2 "DO NOT HOLD BACK… strengthen your stake."
God has blessed us in the last three years as renters in the school. We are thankful! Still, we are aware that this is a temporary situation and we could be asked to leave at any time. More importantly, a more permanent home will allow us to continue to grow, to have expanded ministry 7 days a week to our community and church family.
But much more than guaranteeing a place to have church no matter the weekend, a permanent home would be a stake in the ground of our beloved city. "We're here. We love you. God loves you. And we're here to stay."
A 2ND LOCATION- Lengthen our reach
Isaiah 54:2 "DO NOT HOLD BACK… lengthen your cords."
God is bringing people from around our region. We now have a strategic opportunity to make it easier for people to connect with Jesus at Journey, by starting a second location. This is important for those who don't yet know Jesus and the drive to Journey can be a barrier to them experiencing Journey and the Good News of Jesus Christ.
3 years ago we planted Journey Church and since then hundreds of people's lives have never been the same. Now imagine doing it AGAIN. Our culture, our heart, God's message, in a WHOLE OTHER CITY.
HOW DO I GET INVOLVED?
DON'T HOLD BACK is a two year initiative. We are asking each person to pray about what financial commitment they could make and then obey whatever God is asking them to do between now and December 2021.